Also ich fand die Folge richtig gut. Nicht nur der Tanz von Robin und Barney, zu dem man sagen kann, dass der wirklich klasse war, hat mir gefallen!
Mal ne kleine Anmerkung dazu: Barney hat während des Tanzes so einen konzentrierten Gesichtsausdruck. Außer, wenn sie beiden sich in die Augen gucken, fangen beide an zu grinsen. Ist total süß.
Sonst fand ich den "classic Schmosby" sehr witzig, bei dem ich tierisch ablachen musste und auch die Story um Hakuna Matata-Lily mit Marshall fand ich gut!
Was mir aber besonders gefallen hat, war die Tatsache, dass diese Folge bereits schon viele Spoiler bzw. Einleitungen in die folgenden Handlungen hatte & auch Themen aus vorangegangen Folgen aufgegriffen hat.
Vieles bemerkt man erst im Nachhinein.
Wie ( v. der engl. Wiki-Seite):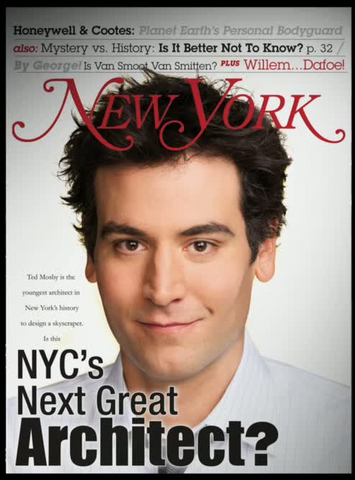 (Mal unter Spoiler, weil es schon Sachen aus den Folgen enthält, die in Deutschland noch nicht gelaufen sind.)
Und in dieser Folge ist noch sooo viel mehr. Ach man, da schlägt einem das Spoiler-Herz doch höher.
"And I think tonight it's going to be de… wait for it… lightful. Delightful!"